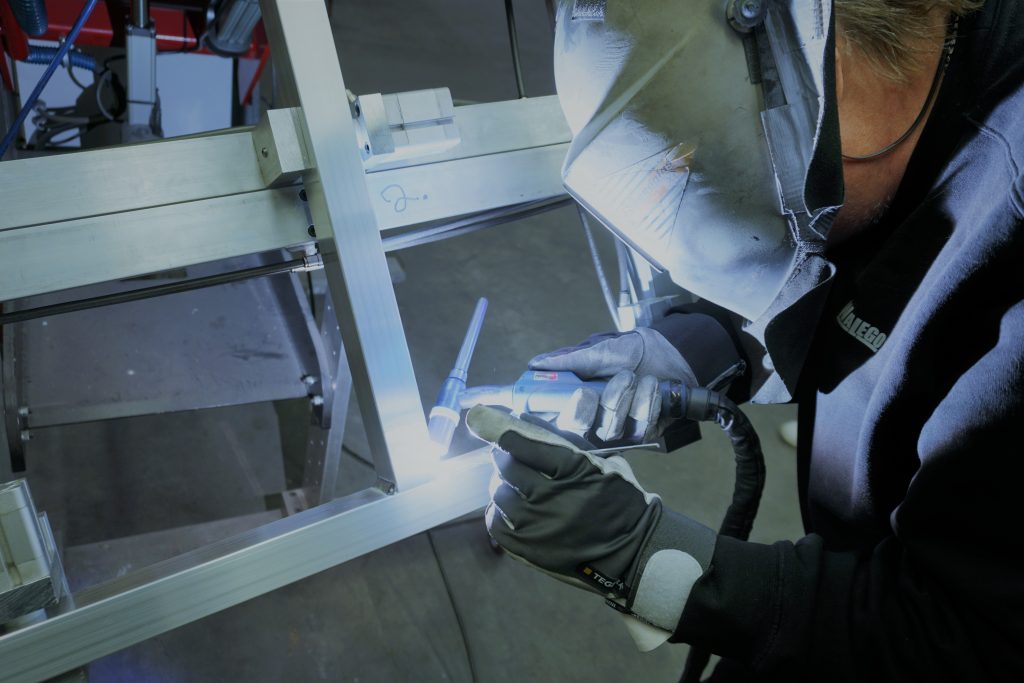 We offer welding through various methods. Most aluminum alloys can be welded using conventional methods such as MIG- and TIG-welding, although special methods have been developed for aluminum. As a joint metod, welding gives the following advantages:
welding is one of the safest and easiest methods to perform air and waterproof joints.
it is possible to weld in material thicknesses from 1 mm up to several centimeters. With special equipment you can weld in foil-thin material.
welding occurs within Hydal both in fully automated and robotized processes to ensure maximium repeat durability and process characteristics, as through manual welding for greater flexibility and lower investments.
welding is usually a cost-effectice joint method.