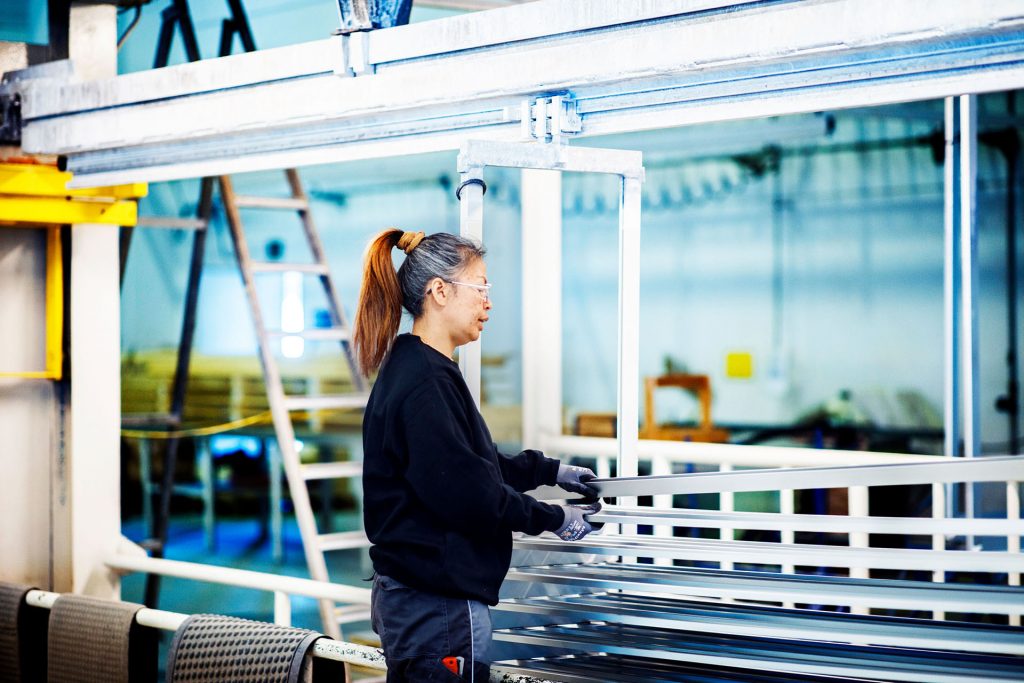 Suitable for decoration or increased surface protection. Anodized profiles fits in a variety of architectural and decorative contexts where you desire a beautiful and sustainable surface. The process increases the thickness on the naturally formed layer. Thereby you obtain increased resistance against mechanical attrition and corrosion, at the same time as the surface becomes electrically insulated. The layer thickness is determined by current surface requirements and applications.
The anodic coating can also be colored in many different colors.
We have the capacity to anodize everything from very small details up to long profiles max 8000 mm.