We do what we say
- we deliver world class processing of aluminum profiles
An acknowledgement of this is our long-standing cooperation with the very largest customers in the automotive and telecom industries, two industries where the quality requirements are very high. This involves both complicated CNC machining, assembling and leakage tests, where there are also high purity requirements on the articles.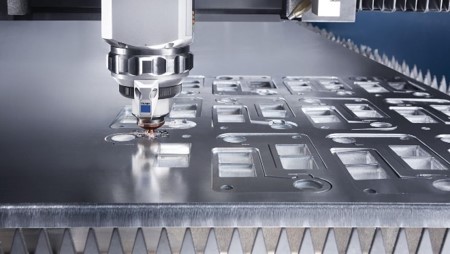 Lego processing as well as total supplier
Our absolute strength is that we can offer you as a customer partly pure lego processing of your aluminum profiles, but we can just as well be a total supplier of aluminum profile components with construction & design. Through the Hydal Group, as we are a part of, we also have access to both extrusion, anodizing and painting. We have a network of subcontractors that perform subcontracting for us when we need it, for example bending and welding. We have the possibility to buy aluminum profiles internally within Hydal Group, but also from external aluminum profile suppliers. This results in optimization of each profile geometry, both in terms of quality, mechanical properties and price picture, and that we can also provide storage. This means that we can offer very competitive prices to you as a customer.
We combine our task as a supplier with the role of active collaboration partner in terms of design, product development and construction of competitive system and product solutions in aluminium. We have complete resources to deliver your profile component in exact design, shape and size to suit your final product.
Our production facility
Hydal Aluminium Profiler AB is a production facility where we can produce the simplest and most complex articles. We are located in an industrial building of 5 000 sqm in Vetlanda in the middle of Småland, an area with a long tradition of industrial activity in Sweden. Our modern and advanced machinery for further processing includes among others, CNC-controlled, multi-axis, multi-operation machines – special machines that allow for rational machining with high precision and narrow tolerances. We are investing in high automation, ranging from low volume to high volume.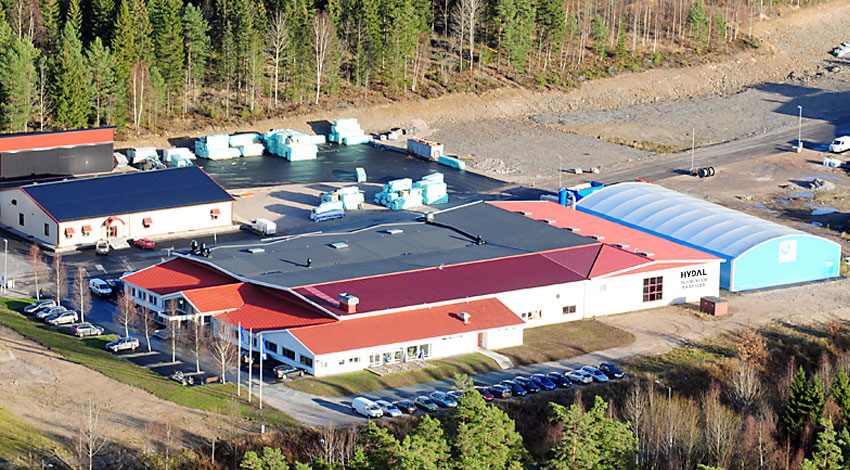 Hydal Group
Hydal Aluminium Profiler AB is a part of Hydal Group consisting of four companies specializing in development, construction, processing and manufacturing of profiles, components and products in aluminum.
Hydal Aluminium Profiler consists of two production units, one in Vetlanda, Sweden (Hydal Aluminium Profiler AB) with a total area of 5 000 sqm and one in Raufoss, Norway, Hydal Aluminium Profiler AS, with a total area of 29 000 sqm.
The Hydal Group also includes Hytrans which supplies profile systems and product solutions in aluminum for the transport and bodybuilding industry and Hydal which provides electrical cabinets for the electronic and telecom industries.