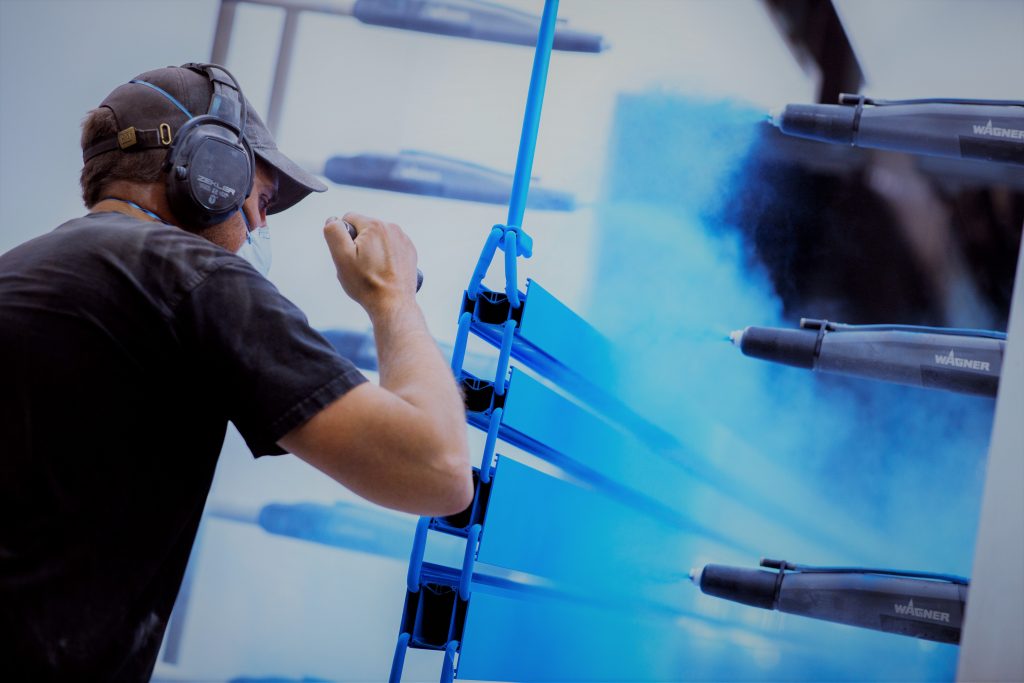 We can offer both powder coating and wet coating. Powder coating of aluminum profiles is most common and is a solvent and an environmentally friendly paint method that gives access to a wide spectrum of colors. This method gives access to the following characteristics:
wide spectrum of colors
varied surface finish
good corrosion properties
good wearing and sliding surface
Powder coating gives good UV resistance and is therefore suitable for products intended for outdoor use. Powder coating gives access to the entire color range of existing RAL and NCS colors.
Wet coating is an excellent method for customers who prioritize good functions and aesthetics, and is specially suitable in cases where the product in question cannot be exposed to high temperatures. Wet coating gives a durable, even and glossy finish and can be used for products of all sizes.