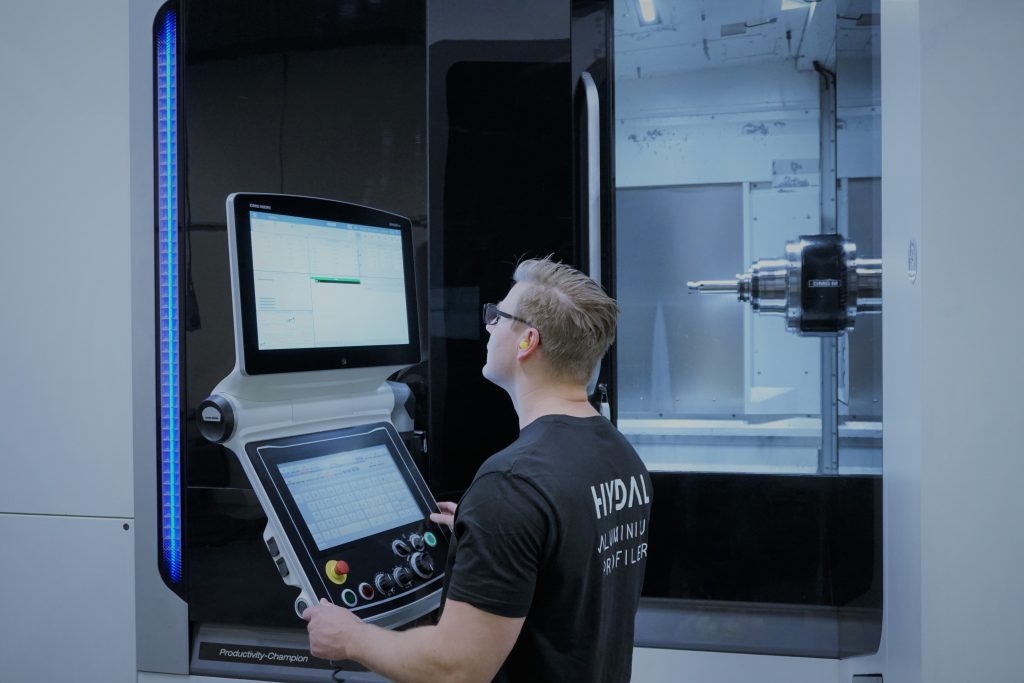 Our modern and advanced machinery for machining includes among others CNC controlled multiaxial multi-operation machines – also for long length machining. Within Hydal we use the most modern technologies and methods in standard and special machines that provides the oppurtunity for rational machining with high precision and narrow tolerances. We are investing in high automation, everything from low volume to high volume.
When cutting machining in aluminum you can achieve higher cutting speed than in steel. The machinability of aluminum depends not only on the alloy or condition but also on the ratio between fixtures, tensioning, tool, cooling and lubrication. Hydal is specialized in CNC machining where we optimize milling, drilling and threading in standard and customer unique CNC fixtures.
The most important thing to achieve an optimal machining in a cost-effective way, is that in an early stage sit down together with us and discuss about profile design, machining tolerances and dimensions that are important for function.
This is to be able to together get the most cost-effective and quality assured arrangement for your product.