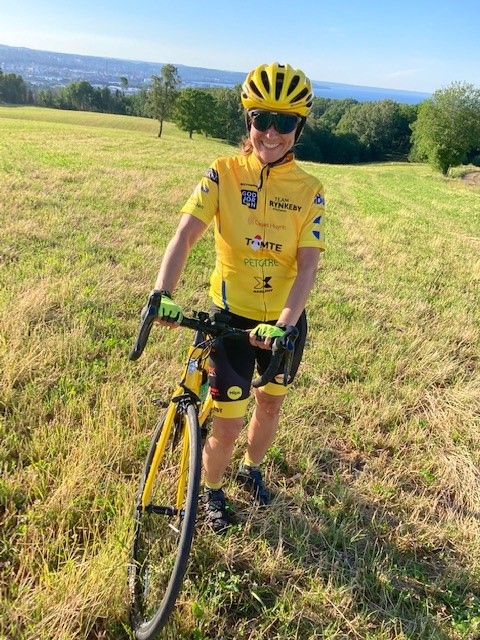 – Exercise has always been and is a big part of my life and something I continuously engage in. I have known about this project before and have been interested in signing up. This year it fit in with the rest of the life puzzle and I applied and came along, says Petra. The main purpose is to raise money for the Childhood Cancer Foundation and if you can then combine it with a real challenge, it is even better. We train together in my team almost every weekend and it is tough workouts, but it will be needed when you have to cycle 1200 km in one week. Hydal Aluminum Profiler AB also joins as Gold Sponsor to Team Rynkeby – Good Morning, Petra continues. We wish Petra good luck on the road!
Team Rynkeby – Good Morning is part of a Nordic charity project that raises money for seriously ill children every year. The participants are organized in different teams that cycle together down to Paris. Since the start in 2011, the charity project has raised more than SEK 200 million for the Childhood Cancer Foundation. Today, the project consists of 2400 exercise cyclists and 550 officials divided into 57 local teams from Sweden, Denmark, Finland, Norway, the Faroe Islands, Iceland, Germany and Switzerland. Participants are selected from thousands of applicants who have filled in an application form on Team Rynkeby – Good Morning's website.
During the year, the participants will not only prepare to cycle just over 1,200 km to Paris, but also undertake to make an effort to raise money for children with cancer and their families. The participants spend several thousands of hours together collecting money and informing about childhood cancer.